10" Inch Premium Extra Flexible Copper Battery/Welding Cables - Replacement for RV, Inverter, Car, Motorcycle, Solar, Marine, Mower
10" Inch Premium Extra Flexible Copper Battery/Welding Cables - Replacement for RV, Inverter, Car, Motorcycle, Solar, Marine, Mower
Regular price
Sale price
$7.94 USD
Unit price
per
Sale
Sold out
Currently, 999 items are in stock!
View full details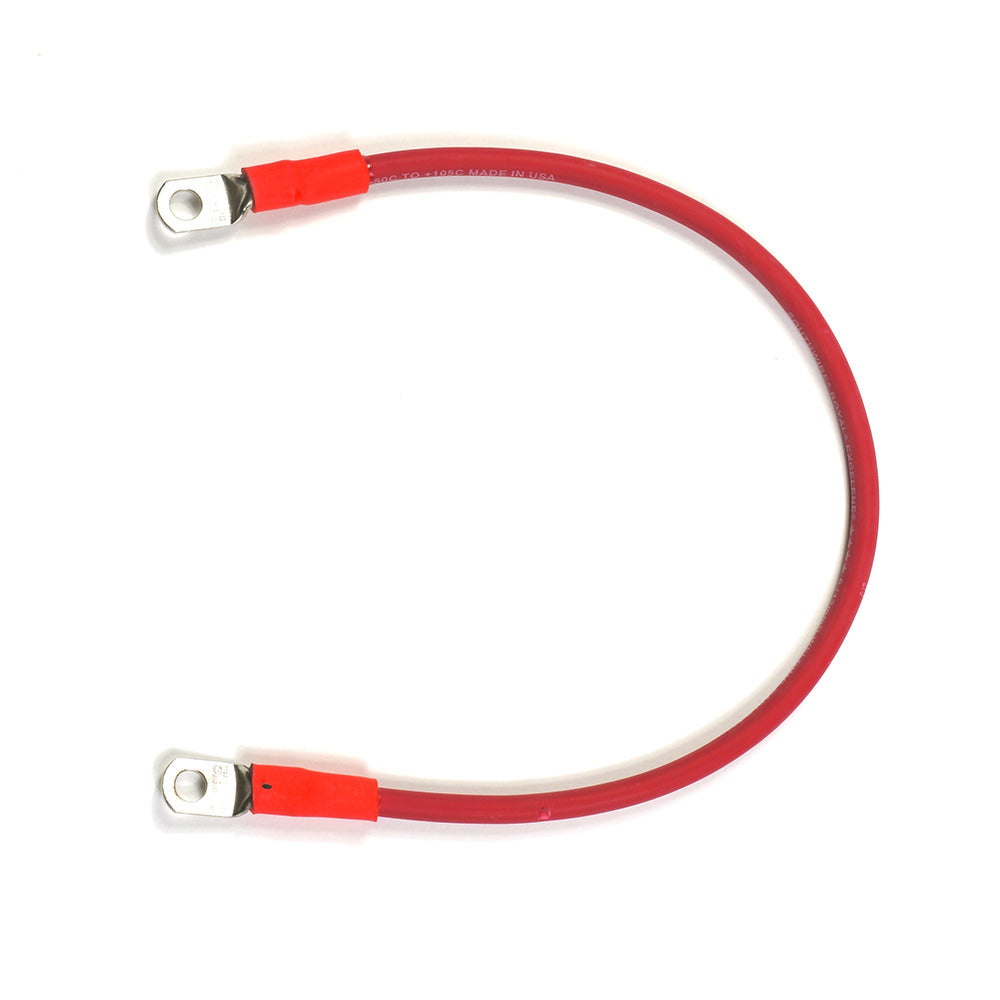 Size: This cable is 10 inches long and highly flexible.
Color: This cable is red color
Construction: Made with heavy duty gauge copper wiring, our cables are water, cut, tear, flame, and oil resistant. Designed to protect against corrosion, these cables are sure to be long lasting for all applications. Made in the USA. The lugs are made with solid copper with a tin plating over them.
Compatible With: These cables can be used in all battery applications, such as battery chargers, RV, boats, motorcycles, golf carts, car audio stereo amplifiers, grounding cables, and wire harnesses.
These welding cables can be used in a variety of applications ranging from generators to battery chargers. The cables were designed and created with the greatest protection against corrosion and oxidation available to ensure a long lasting product. These cables are made with gauge copper wiring, enabling them to be highly flexible even in most extreme conditions and achieve maximum conductivity. Our cables are rated as 600 volts, and have a temp range of -50 degrees C to +105 degrees C. The cables have a volume resistivity of 1014 ohm-cm, a dielectric strength of 500 V/mil (197 kV/cm), and a tensile strength of 1500 psi.
Specifications:
Shrink Ratio: Approximately 3 to 1 at +90°C

Volume resistivity: 1014 ohm-cm

Tensile strength: 1500 psi

Dielectric strength: 500 V/mil (197 kV/cm)

Lugs: Made of solid copper with a tin plating cover
| | |
| --- | --- |
| UPC | 782290584674 |
| Manufacture | Chrome Battery |
| MPN | N/A |
You might also like
Recently Viewed Products